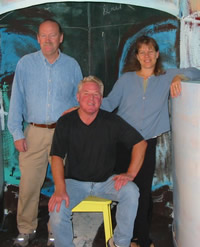 (From left to right) Randy, Kim and Gina

Weston Workshops
The Platinum Workshop
With Kim Weston and Randy Efros
April 19-22, 2007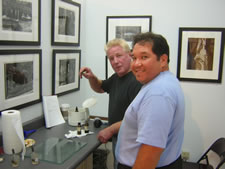 On April 19-22 I will be co-teaching a special Platinum Workshop with Kim Weston at Wildcat Hill in Carmel. It is always a joy to work at Edward Weston's famous home where Kim, his wife Gina, and son Zach now live. For more information and to sign up contact: gina@kimweston.com.


Guest Photographer Randy Efros is a fine art photographer from Phoenix AZ. Space is limited to 6 people. Cost is $700.00 (Lodging not included).
To Register : Email or call gina@kimweston.com
(831) 624-8111
For information about this and other studio or large format workshops visit www.kimweston.com.