Weston Workshops
The Large Format Landscape
With Kim Weston and Randy Efros
June 8-10, 2007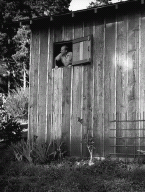 Carrying on in the Weston tradition, this extremely popular workshop is held at the home of the late
Edward Weston at Wildcat Hill located in beautiful Carmel, California. During this workshop we will be photographing on the central coast that Edward Weston loved so dearly and where he created some of his most famous images.
This three-day workshop provides an excellent opportunity for participants to learn the traditional techniques and craft of large format black and white photography. Under Kim Weston and Randy Efrosí
close supervision, students will photograph with the large format camera, and work through all the procedures for making a fine art print. You will learn pre-visualization, film exposure and development, contact printing, and then mount your print for final presentation.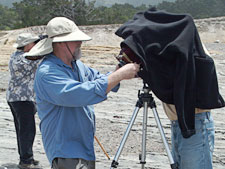 During this workshop we will be taking a close look at the large format cameras. We will be photographing for 2 consecutive days which will give participants more time to learn about the mechanics of the camera, light and composition. We will develop the negatives by inspection and on the 3rd day each student will contact print a negative of their choosing. This workshop is for anyone who has interest in working with the larger format camera and for those who simply want to perfect their skills. All cameras and materials needed for the workshop are provided; Arca Swiss 4x5 & 8x10 cameras, film, paper, chemistry, and mounting supplies. All skill levels are welcomed. Basic camera skills are required for this workshop.
Guest Photographer Randy Efros is a fine art photographer from Phoenix AZ. Space is limited to 6 people. Cost is $700.00 (Lodging not included).
To Register : Email or call gina@kimweston.com (831) 624-8111
For information about this and other studio or large format workshops visit www.kimweston.com.